If you forget or need to change your RSign password, please follow the steps below to reset it:
1. Open RSign: https://app.rsign.com/
2. Click the link with the text Forgot Password?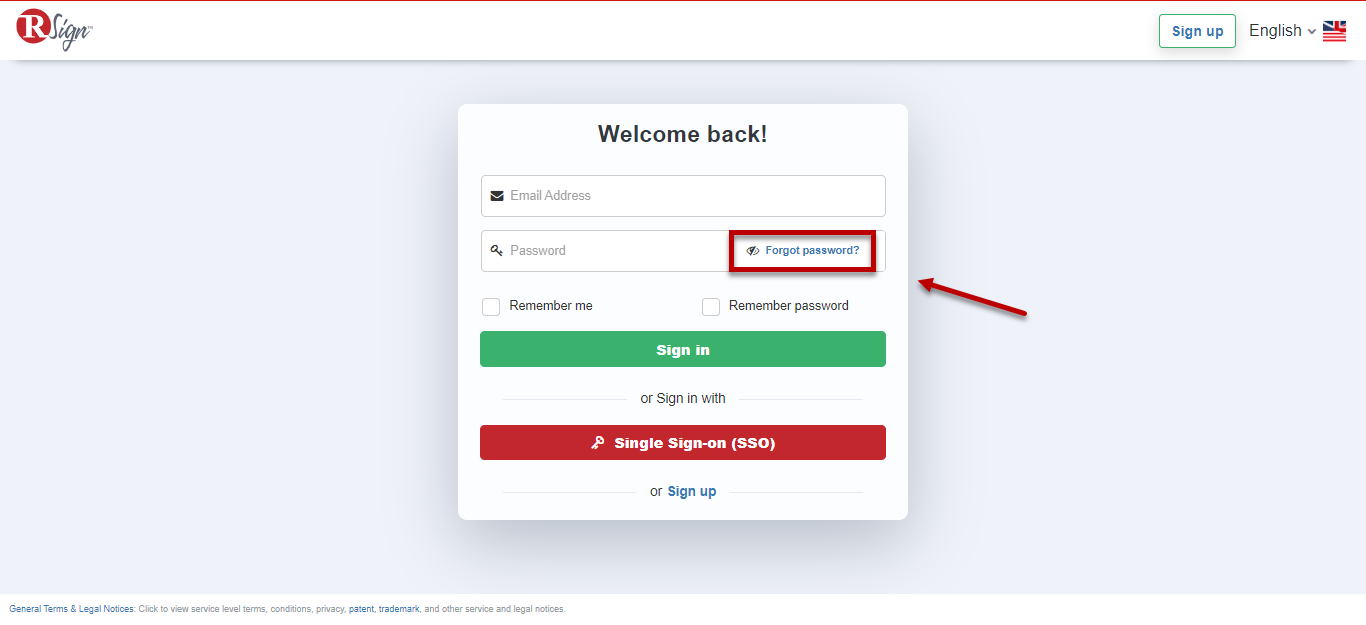 3. Enter your email address and press the Send me the link button
4. Check your inbox for a password reset email from rsign@r1.rpost.net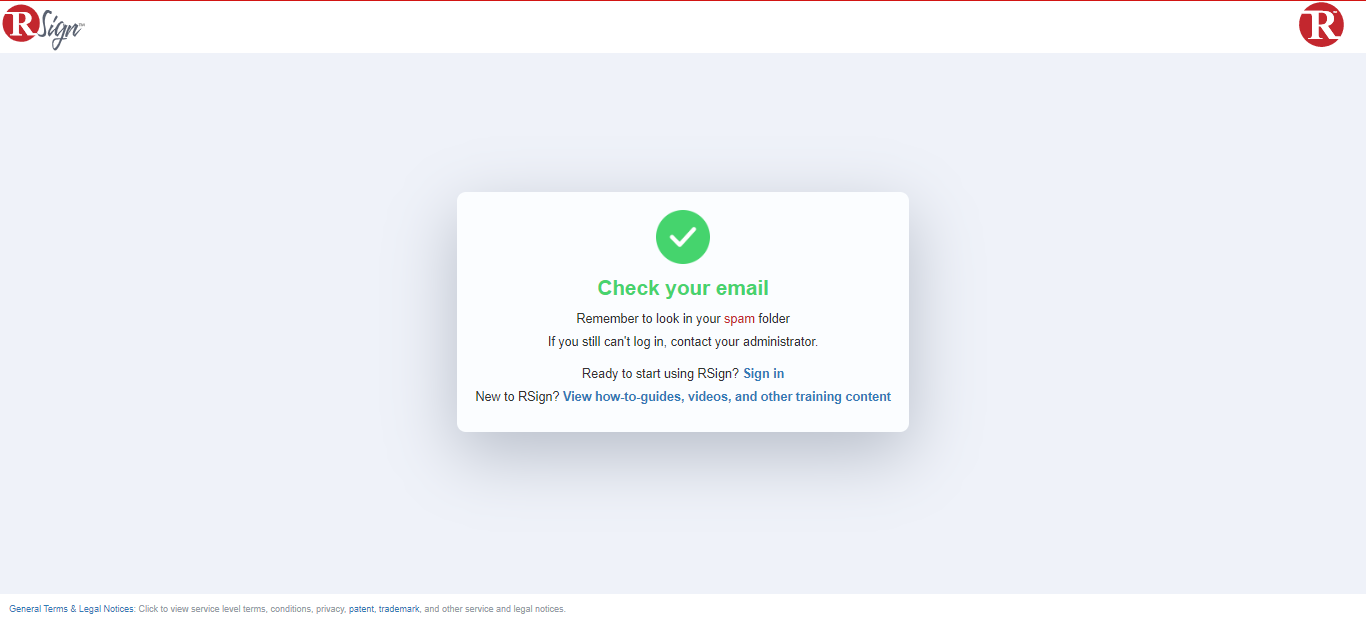 5. Click the password reset link in the email you received.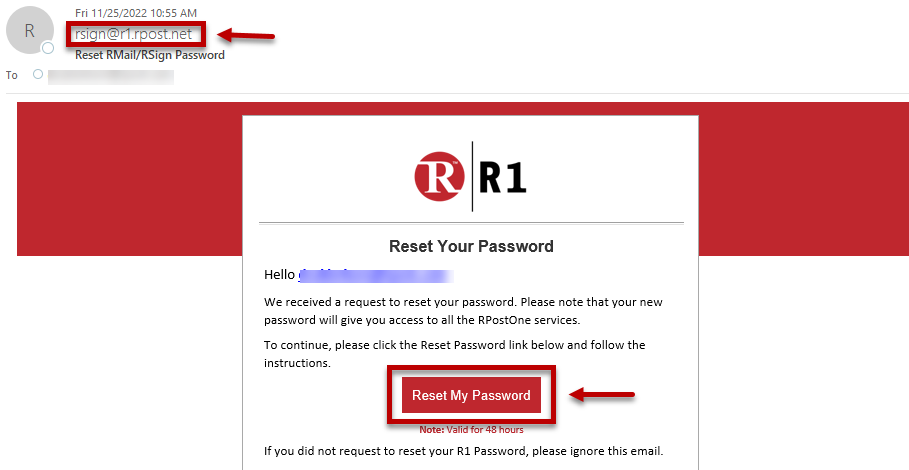 6. Type in a new password based the the requirements and confirm. Next, press the green "Reset Password" button.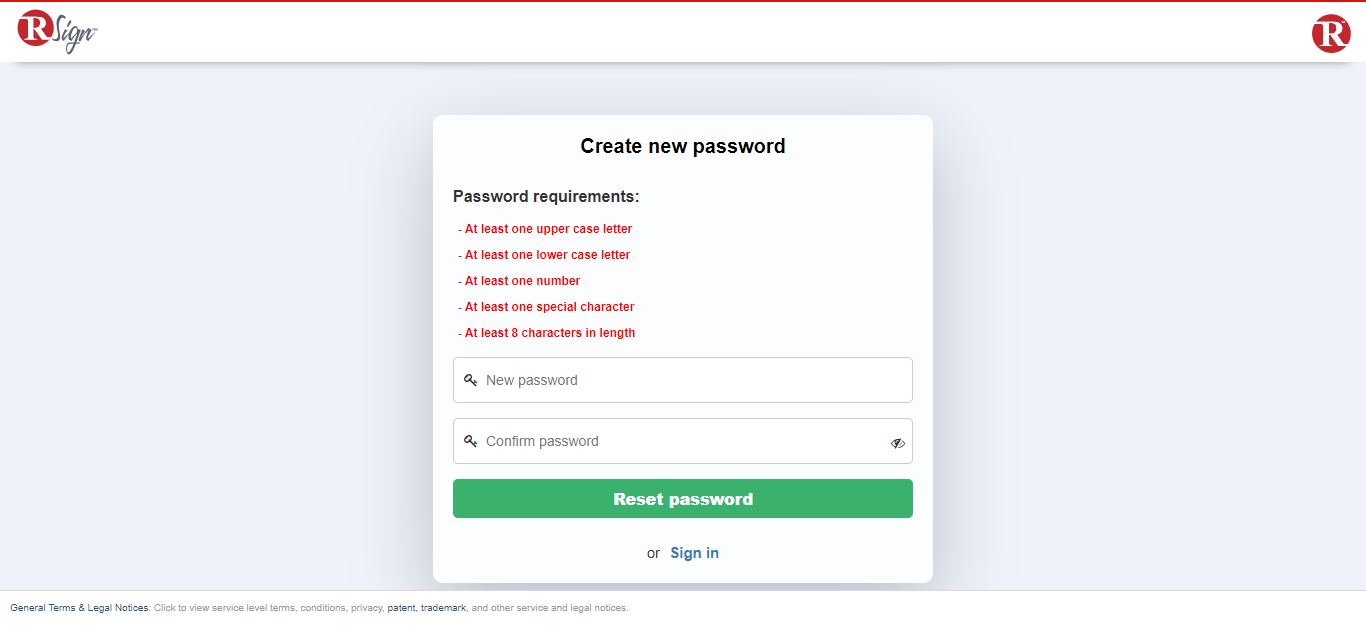 Your password is now reset.
Alternatively, you can change your password from within RSign. To do so, follow these steps:
1. Once logged into RSign, click on Settings and under the Personal Tab go to Profile. Next, click on the Change Password button.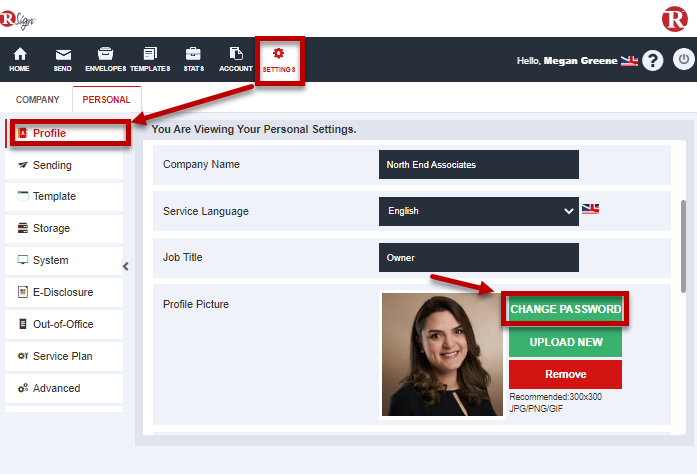 2. A pop-up will appear prompting you to enter the old and the new password. Once completed, press the green check to confirm.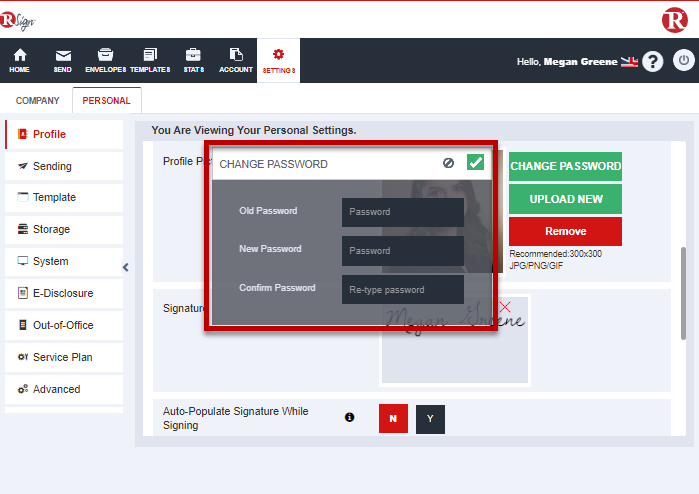 A confirmation pop-up will appear confirming your new password is set.
Note: your RSign password is the same for all RPost products. If you change the password for RSign, your password for all other RPost products will be changed as well.