In case of an escalated dispute or question involving an Open Receipt, the Open Receipt may be further authenticated anytime by forwarding it to the verification address verify@r1.rpost.net along with its attached HTMLReceipt.htm file. The resulting Open Receipt authentication email will then be sent to both the submitter of the receipt and the original sender of the RMail message to show proof and authenticity. No copies of these are stored in the RPost Cloud.
Sample Open Receipt Authentication
The Open Receipt Authentication email is similar in appearance to the Open Receipt email except for the attachments.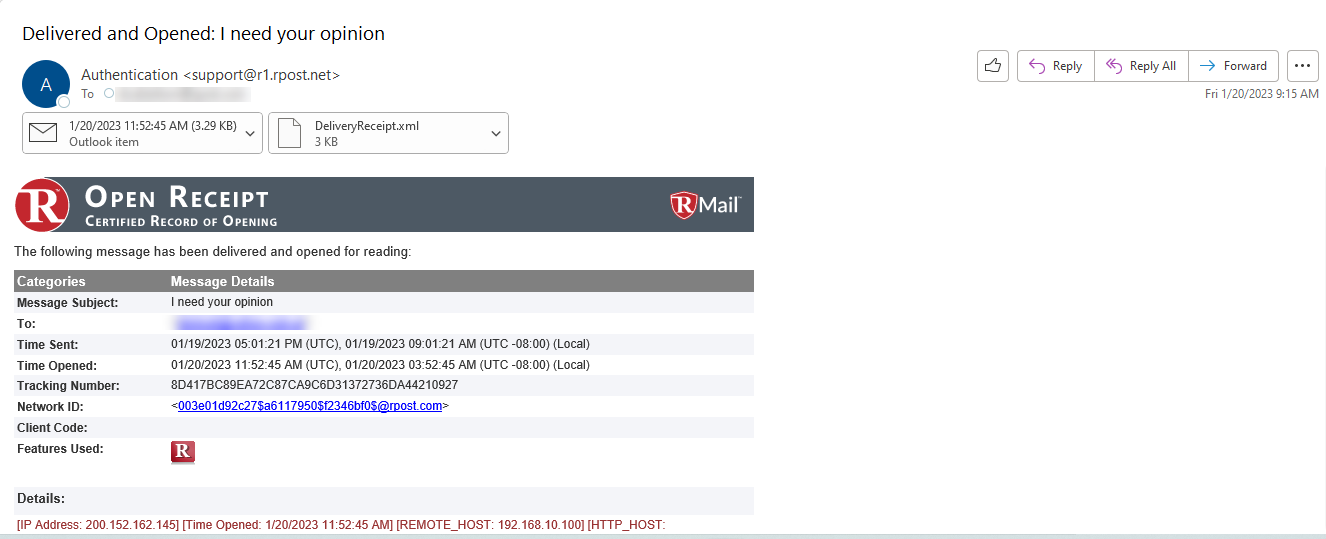 The Open Receipt Authentication contains the following attachments.
- The original open detection transmission information
- The information inside the Open Receipt email in XML format.
Note: The data presented in the Receipt Authentication is stored inside the Open Receipt email itself, not inside the RPost Cloud.