If you need to reset your password for any reason, including activation and registration, please do the following:
1. Within Outlook: Go to FILE > RMail Settings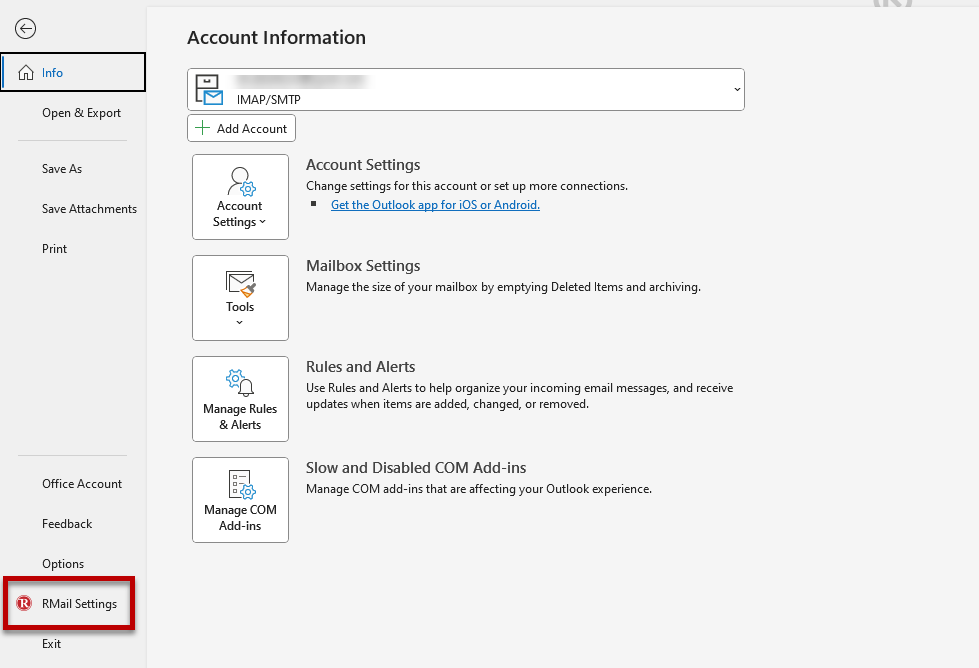 2. Click on "RMail Account" on the pop-up panel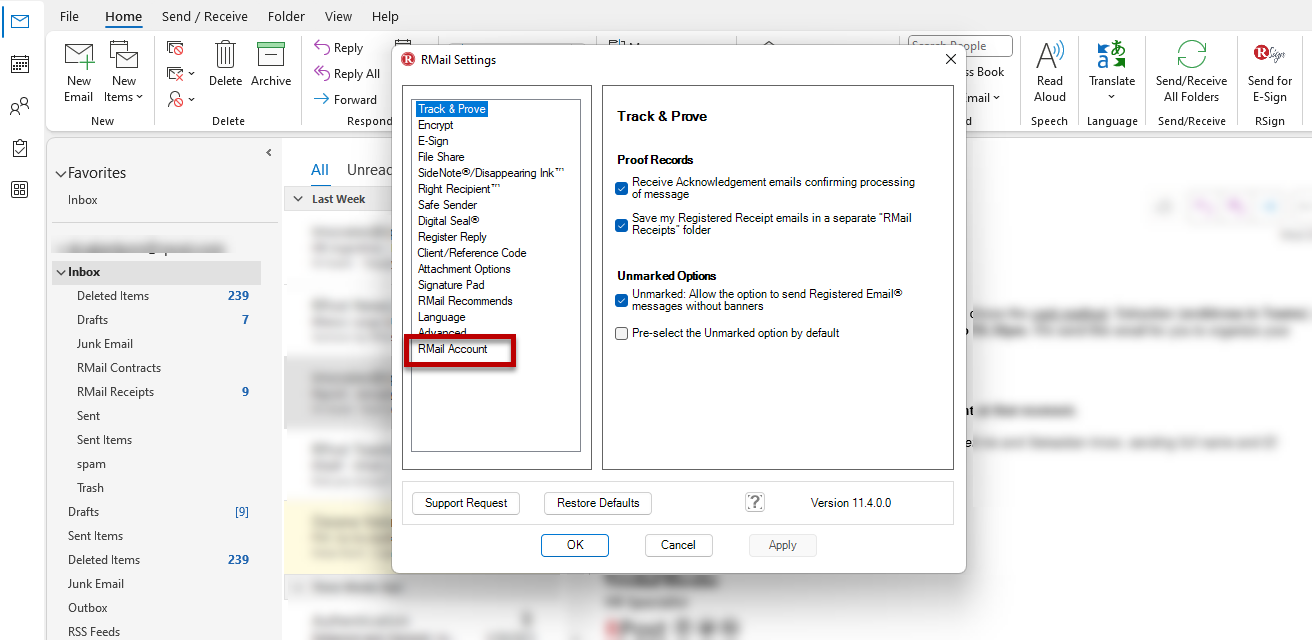 3. Click on the padlock icon button. This will send you an email to reset/change your password.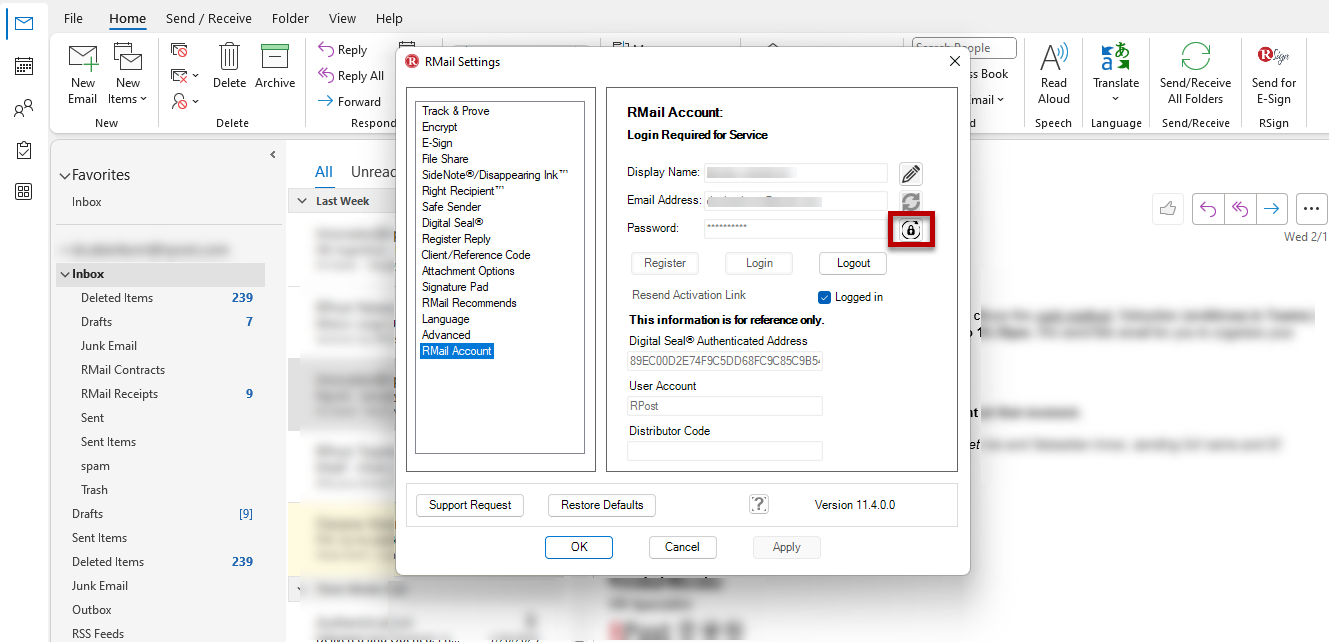 4. Go to your Inbox and find the Reset Your Password email


5. Click on the red Reset My Password button
6. Create a new password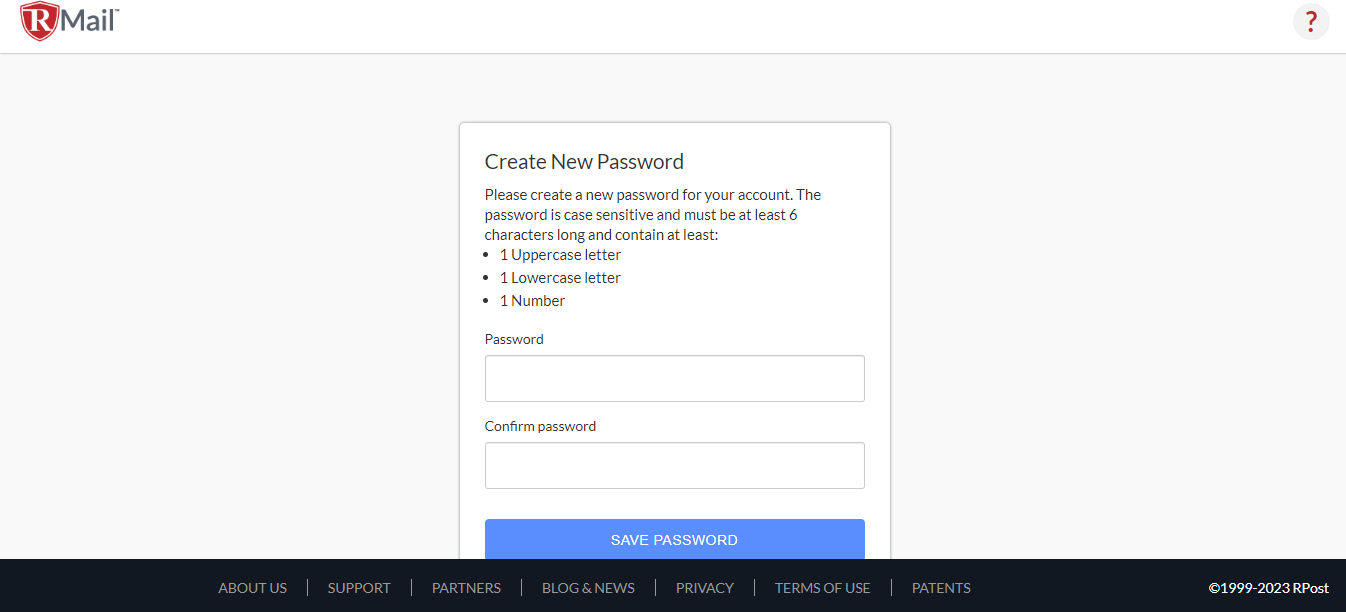 7. Go back to the RMail settings
8. Click on the "Login" Button.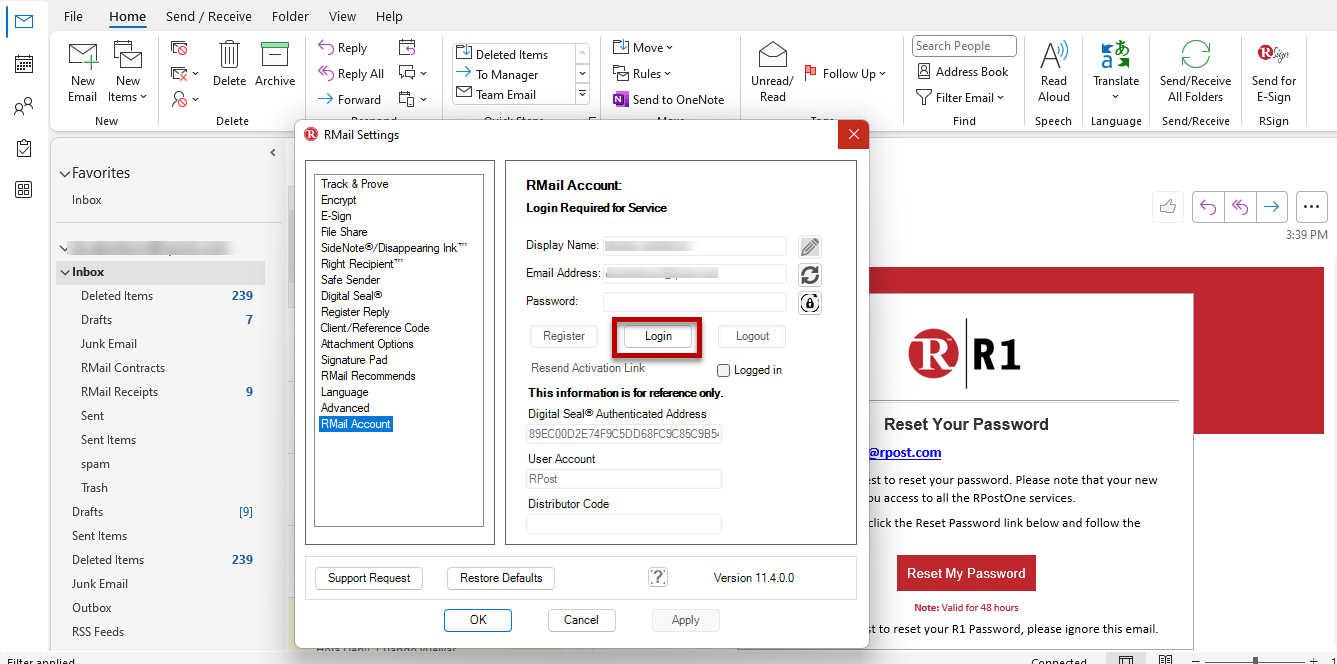 9. Enter your password and Login.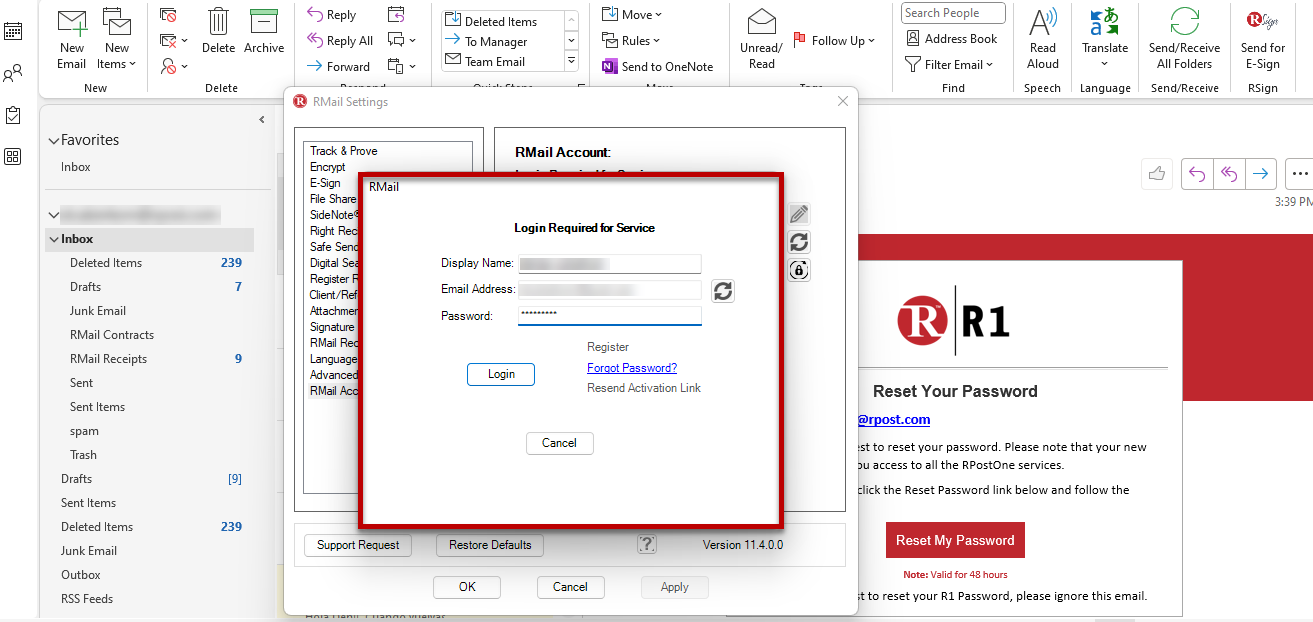 10. Wait till you see a popup that informs you that you have logged in.
11. Click on the "OK" Button to save and close the RPost for Outlook Options.