The Document Availability setting provides the ability to specify the timeframe for which the document is available for e-signature. Once the time has elapsed recipients would see the following message upon clicking "View and Sign":
"This envelope is expired. The document sent for signature is expired. Please contact the sender for more information or to have them resend an updated version." 
This setting is available under both the COMPANY and PERSONAL tabs. If you do not see the options described in this article and wish to add them, please contact your RPost Customer Success or Sales representative.
1. Click on the SETTINGS > Sending.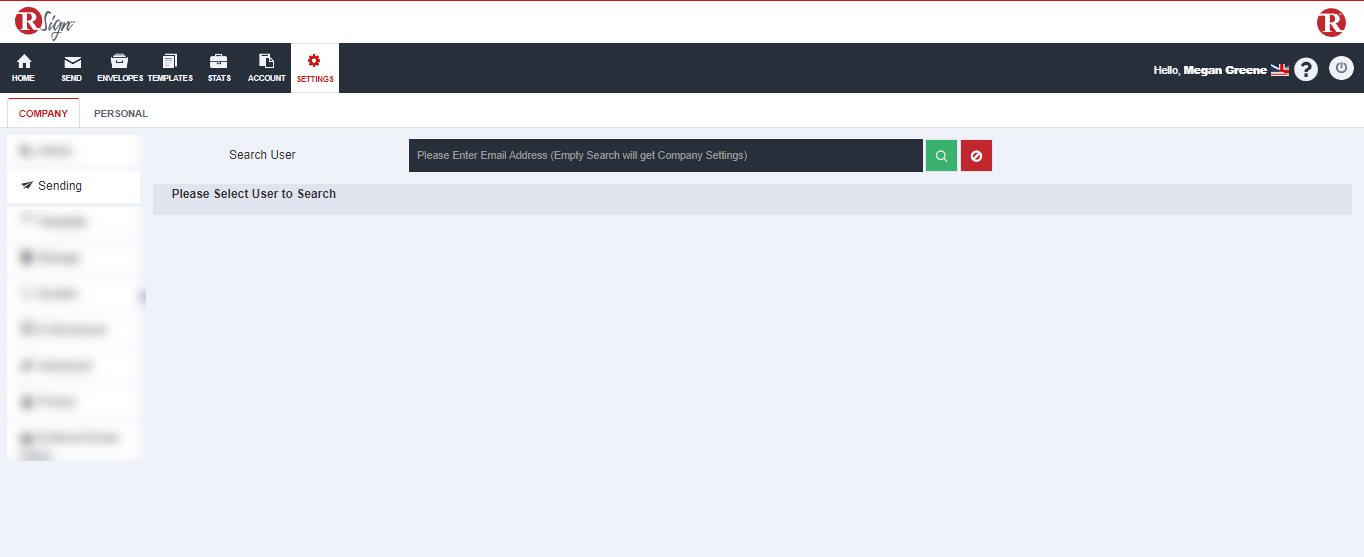 2. Scroll down the Option column and select Document Availability to manage the setting.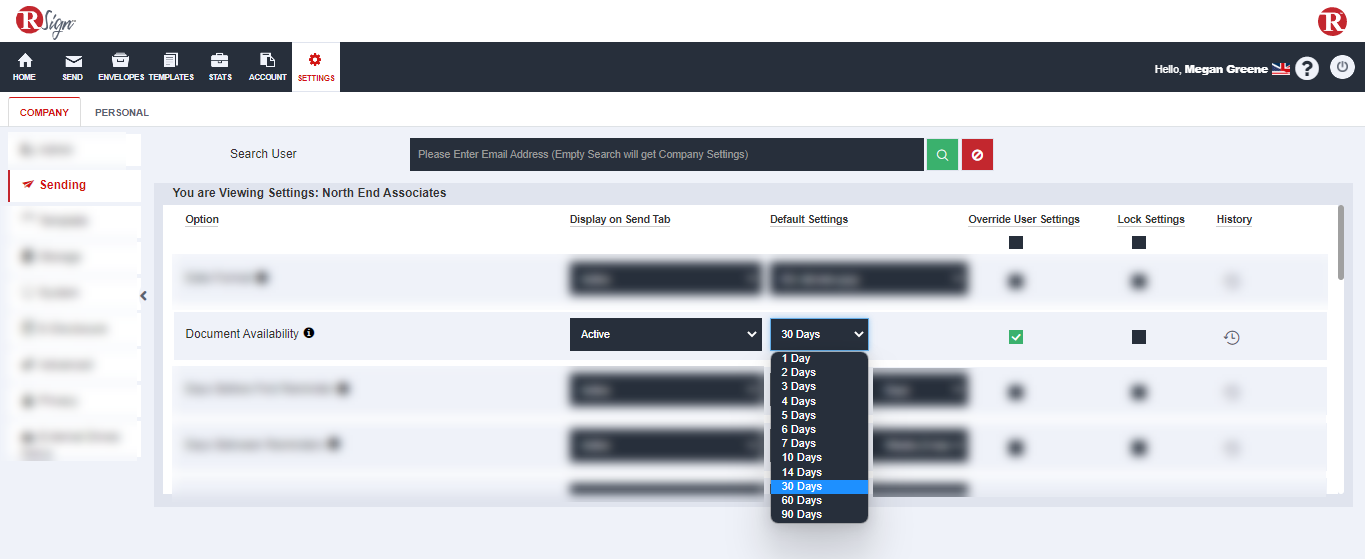 3. Select for how long the document will be available. The default option is 30 days.