The setting Signer Attachment Options enables the sender to request attachments from the signer in the Send tab and provides the ability to allow recipients to add attachments while signing documents. The additional files that are uploaded by the signers will only be received by the RSign sender and will be attached as a compressed folder to the email sent with the final signed document.
This setting is available under both the COMPANY and PERSONAL tabs. If you do not see the options described in this article and wish to add them, please contact your RPost Customer Success or Sales representative.
1. Click on SETTINGS > Sending.
2. Scroll down the Option column and select Signer Attachment Options to manage the setting.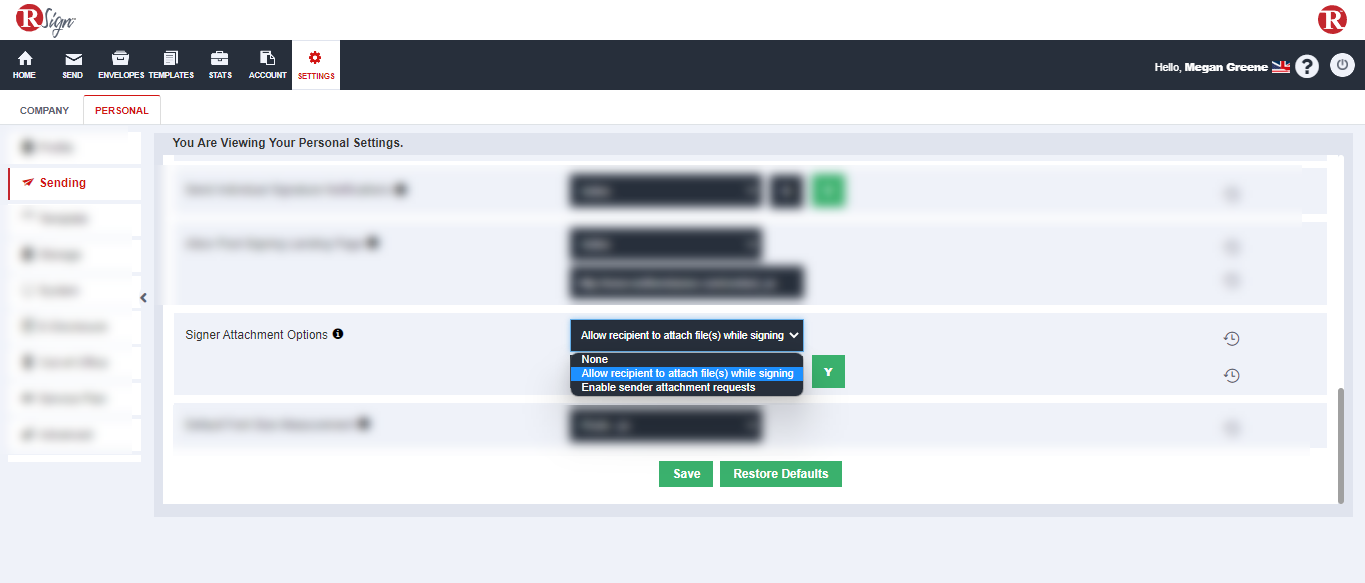 Signer Attachment Options has the following values:
- None: If selected, the feature is disabled.
- Allow recipients to attach files while signing: If selected, the button to upload attachments will be visible to signers when going through the signature request process. Recipients can attach up to 10 files
- Enable sender attachment requests: If selected, an Attachment Request section will be visible in the SEND tab.
View of the Send Tab when Enable sender attachment requests option is selected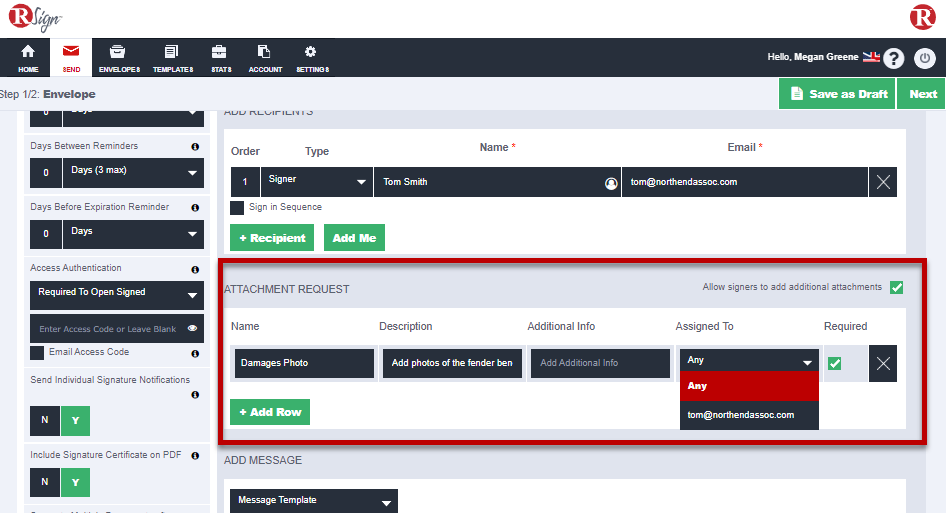 Recipient's view when signing a document and the Allow recipients to attach files while signing option is selected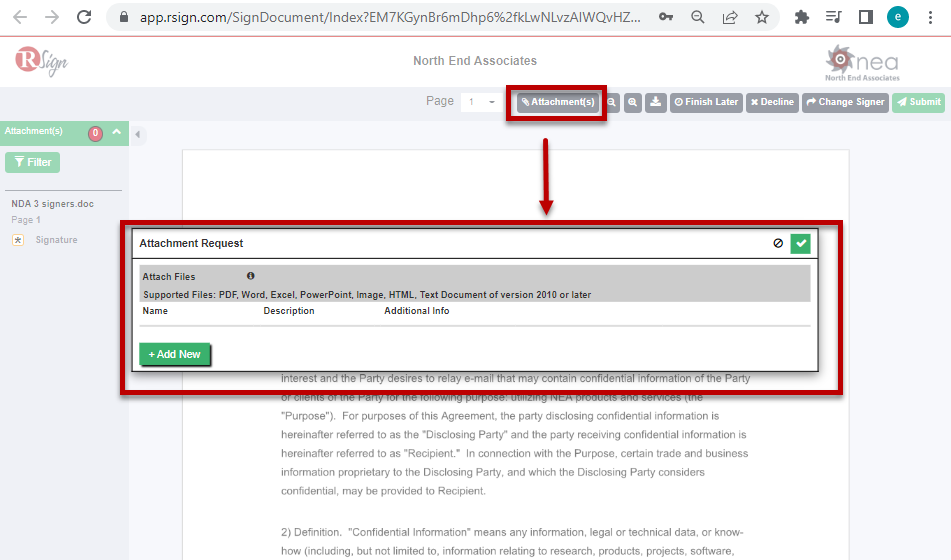 Recipient's view when signing a document with an attachment request