This document explains in detail how to create a unique Retrieve Password link for secure E-Sign Contract or Certificate. Perform the following steps to create unique retrieve password link for each recipient (signer)
At Sender's End
Open Microsoft Outlook
Compose a New Email
Add recipient(s), subject, body of email and attach the document(s) requiring signature
Note: The recipients' email address must be different from the sender
Click the Send Registered button
In the RMail – Sending Options pop-up: select Encrypt and Message Level options. Fill in decryption password or leave blank to generate a random password.
Note: If the "Email password" option is selected, the recipient will receive the password
Select E-Sign and E-Paper options and click Send to send the document for signature
At Recipient's End
Open the corresponding email requiring E-Sign
Click on the link to retrieve the decryption password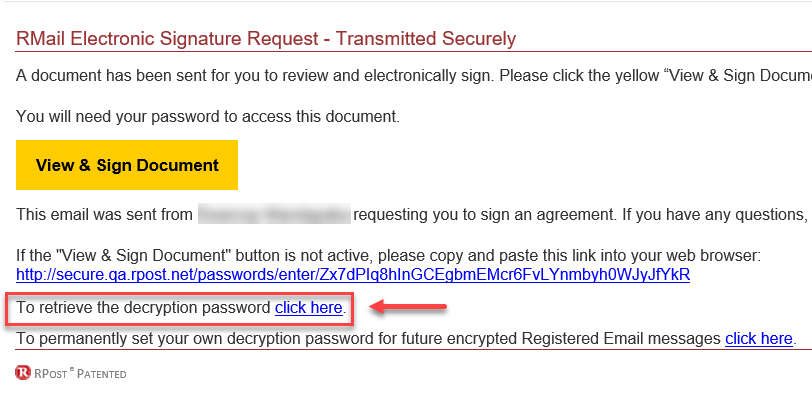 The recipient will receive an email with the aforementioned password to be able to review and sign the document.
The recipient will also be able to use this password to review the signed agreement.