Perform the following steps to create a new document with tags:
Open the MS Office or PDF file that will be sent for signature
Navigate to the section within the document where the signer(s) information would be captured
Enter the required tags on the Word or PDF document for the signer. Please refer to the tags highlighted in the image below: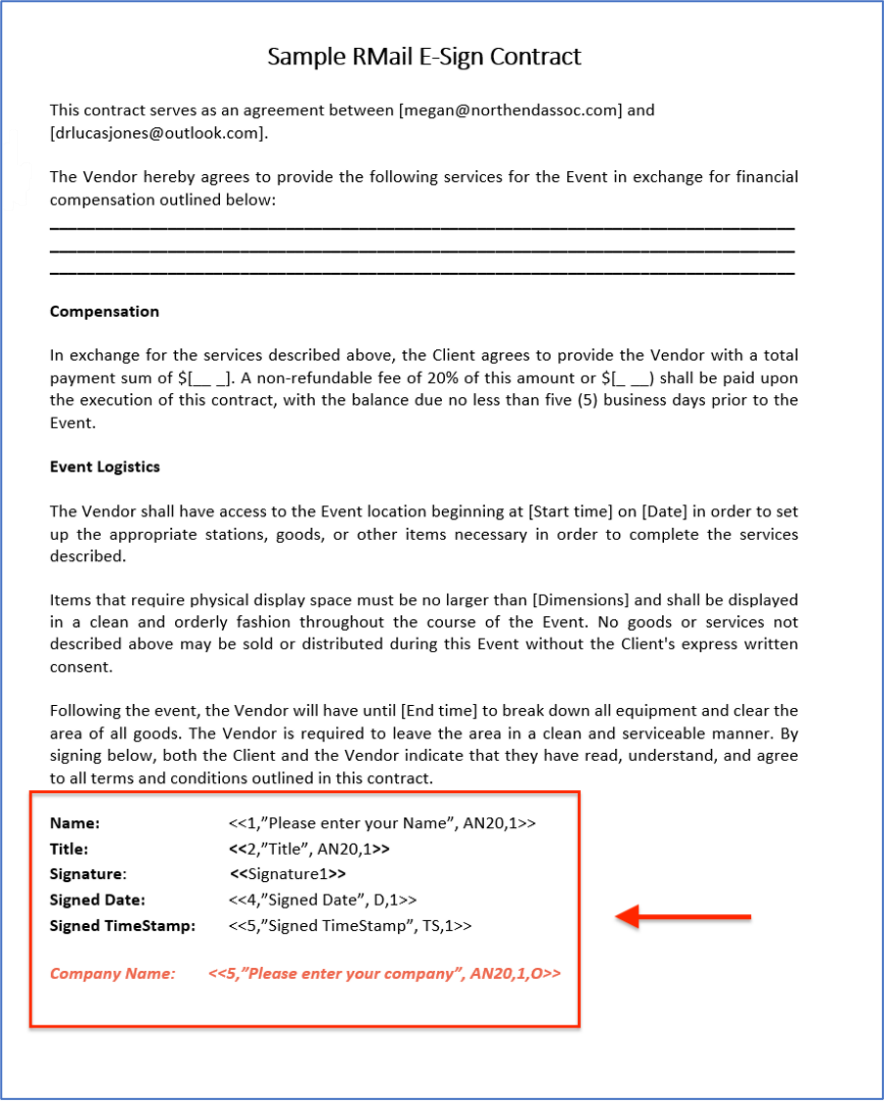 Save the document
Compose a new email and attach this document to the email
Enter the signer information in the To field
Click Send Registered RMail button
Check off Tags box in the E-Sign - send for signature section and click Send in the RMail Sending Options window.


Recipient will receive the email with the signing instructions and click View & Sign Document to begin signing.


The link will open in the default browser and display the signing instructions.
Click Continue on the signing instructions to view the contract.




The signer can then view the complete contract along with the requested Tag fields at the bottom.


Note: As this is sent for Sign Only, the signer won't be able to make any annotations on the document other than adding the requested information in the Tag fields.


Once finished reviewing, the signer would click on the FINISH button available on the top-right corner, to proceed to the final step.




After clicking the red "FINISH" button the window prompting the signer to enter their name, title, initials, and signature will appear, after entering the information, the signer clicks the red Click to Sign button to complete the process.




To complete the signing process, signer will click the red Click to Sign button and the confirmation page will be displayed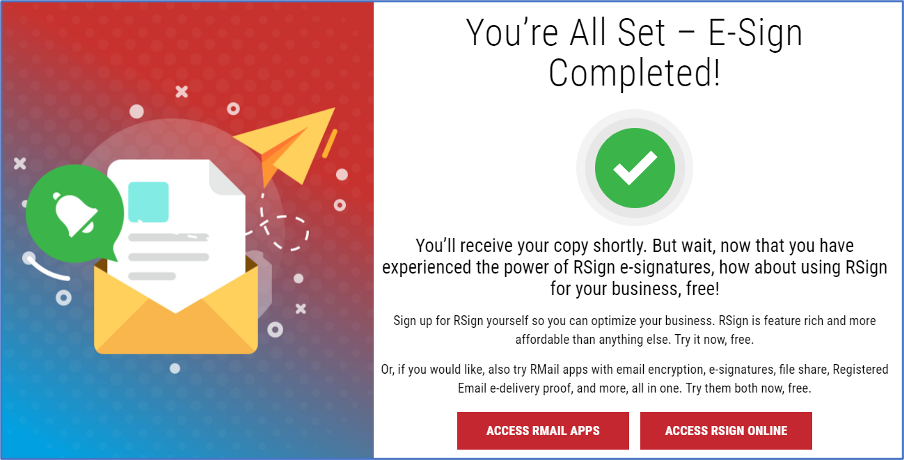 The signed contract would be emailed to all parties – Sender and the Signer(s)




The signed contract would be listed as a PDF attachment in the received email. The information entered by the signer on the last step would be available within the signed contract.


The signed contract PDF will also include the signature certificate as the last page of the contract.