RMail offers a wide variety of encryption and password protection options. Read about RMail Encryption here.
Perform the following steps to create your own decryption password when receiving an encrypted email.
1. Open the corresponding email.
2. Click on the link to set your own decryption password for future encrypted Registered Email messages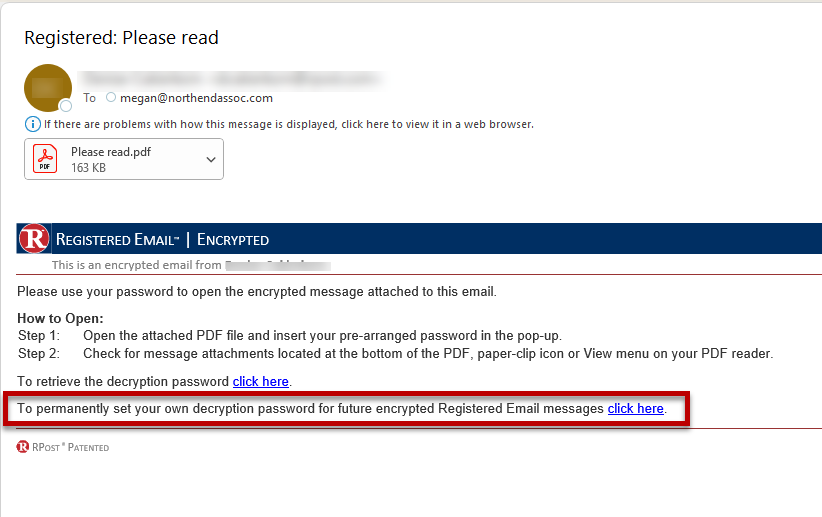 3. On the email you received, click on the link to create a new password.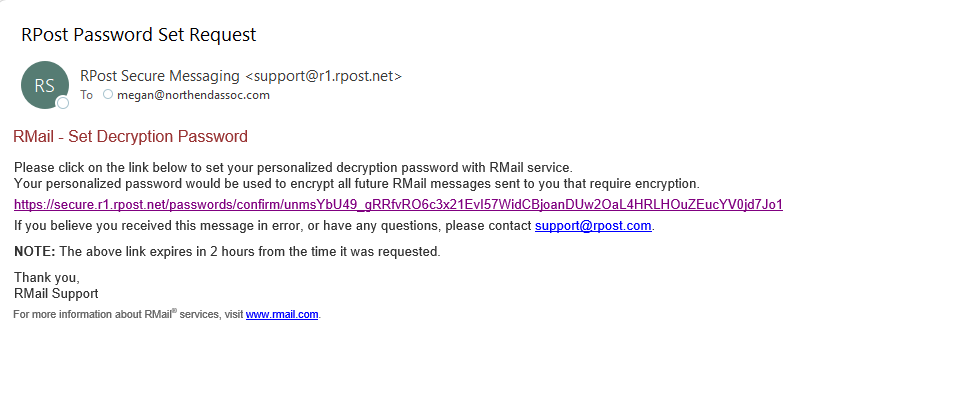 4. In the Change Password window, confirm email address, enter new password, confirm password, and click on CHANGE PASSWORD.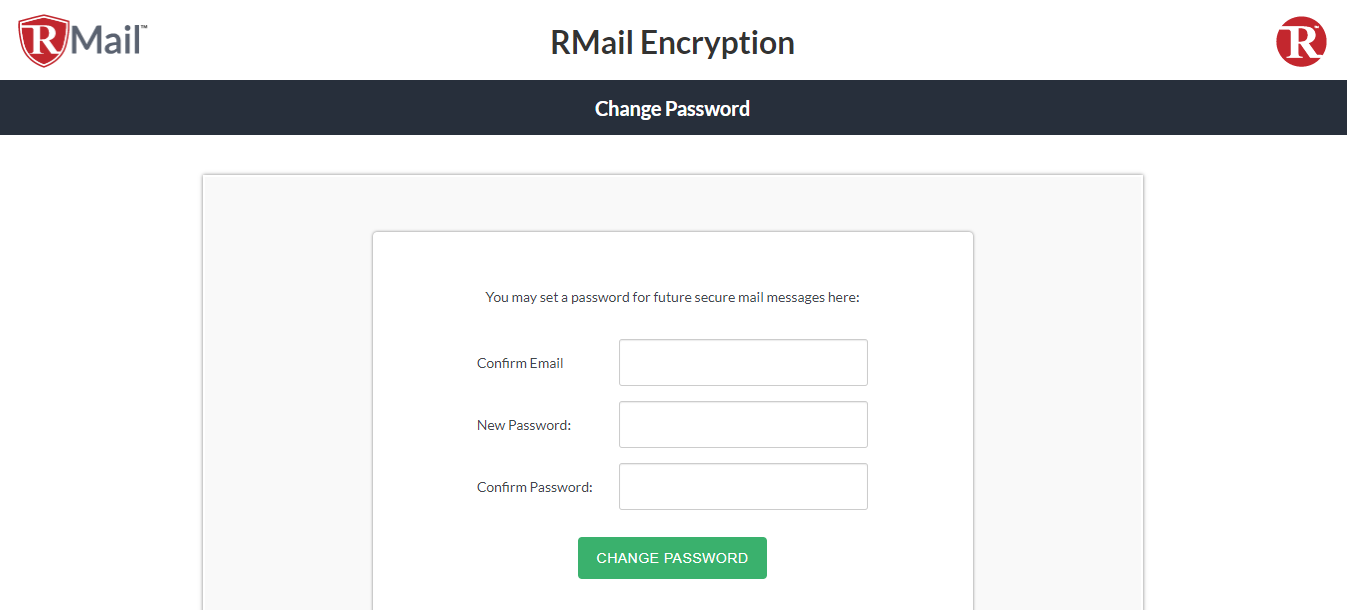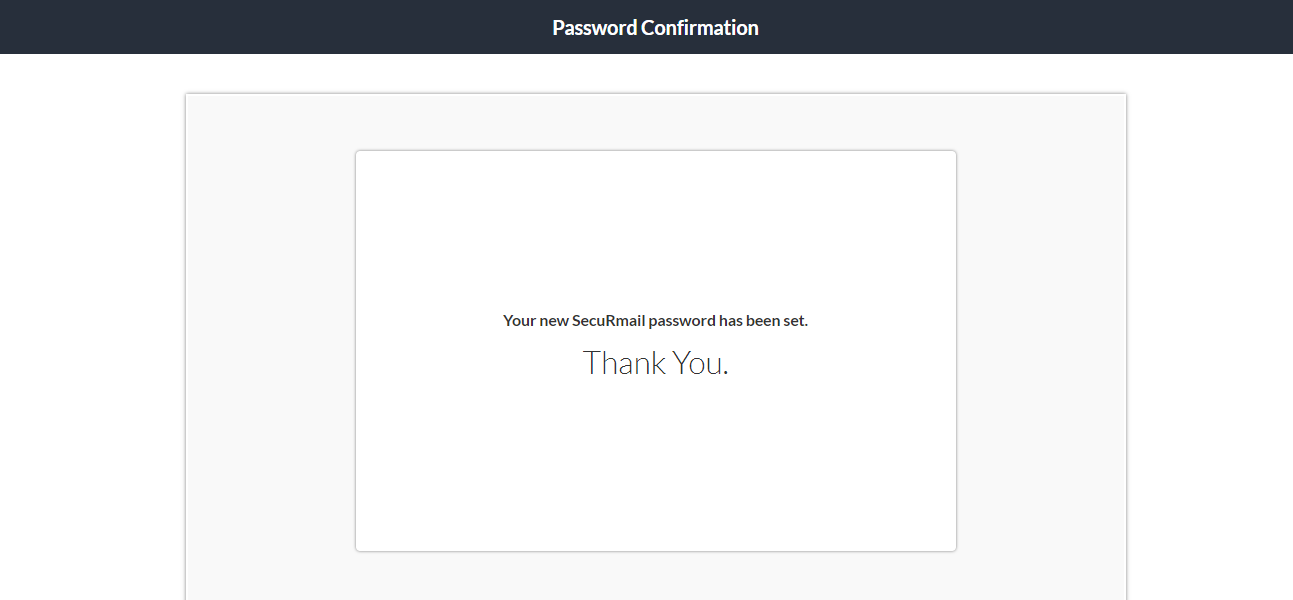 Note: If an incorrect password is entered, it displays a message " Password does not match" in red color
5. A confirmation email will be sent to the recipient notifying the new password confirmation. The recipient can now sign the document using the permanent decryption password setup at Step #4.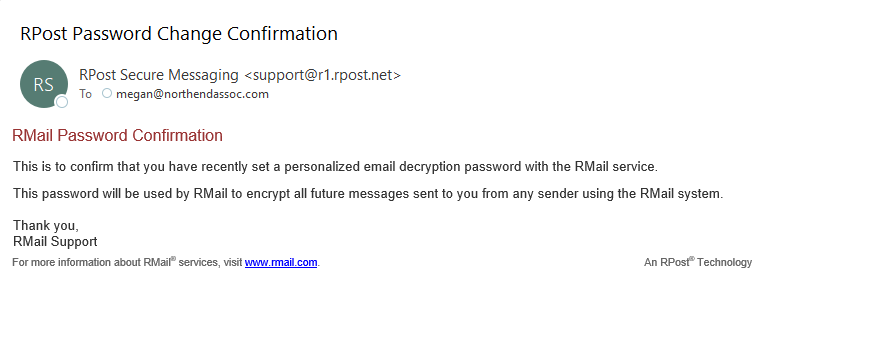 Note: If the recipients do not remember their permanent decryption password, it can be retrieved by clicking on the link to retrieve the decryption password. Learn more Retrieving your password